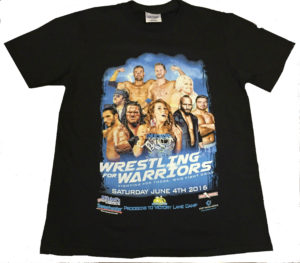 High quality black t-shirt with the June 4th flier image printed in full color on the front. Own a part of history as this is the first event specific t-shirt from Wrestling For Warriors and features a star studded line-up.
These shirts are now on sale and will not be re-ordered when inventory is gone! Get yours before it's too late!
After adding item to your cart, click on Cart in the menu located at the top of your screen to finish checking out.