What is a Warrior?
A child who has a disability or terminal illness, yet continues to fight against it on a daily basis... all while never showing signs of giving up.
In Memory

Want to help but can't make it to a show?
You can make a huge impact from wherever you are by simply make a Donation

and your generous Tax Deductible Gift will go directly towards the selected cause of the next event.

DONATE NOW
Sponsors - We Need Your Help
WFW is looking for Sponsors for our Events.
What To Expect At Our Events
Great Entertainment
When you attend a Wrestling For Warriors show, you will be part of a movement that will change lives!
Wresting For Warriors will exemplify professionalism from it's world class talent to it's top notch production values. We don't want you to just watch WFW event, we want you to EXPERIENCE it. From the moment you walk in the door, prepare yourself for a transformative, multimedia wrestling presentation unlike anything you've ever seen before!
When it comes to our athletes, Wrestling For Warriors will bring you ONLY the absolute best, from across the country and beyond. Utilizing talent from wrestling's past, present and future, WFW promises to deliver an in-ring product that is top notch.
Positive Change
The wrestling aspect provides the platform to highlight our primary purpose: To enrich and change the lives of our WARRIORS! This is what sets us apart from all other wrestling organizations.
Here's the deal: each show put on by WFW will benefit a specific cause relating to a childhood illness. From NF to pediatric cancer to MS to CP and beyond, we want to help as many kids as possible.
The MAGIC of professional wrestling knows no bounds. We know firsthand how it can help our warriors who are going through the greatest challenges of their lives. Help us help them!
Interactive Experience
Don't just watch the show, be a PART of the show! With our Premium VIP Warrior Pass, you will go backstage with the wrestlers. You will get unique photo opportunities with the wrestlers. But here's the KICKER: you will also be able to walk your favorite wrestler down the aisle and be their special MANAGER for the night!
Perfect gift for ANY wrestling fan!! What better way to support a great cause than to be RINGSIDE as you guide your favorite wrestler to victory!?
The Latest News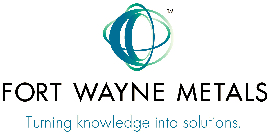 Wrestling For Warriors is very pleased to welcome back Fort Wayne Metals as a sponsor. The good folks at Fort Wayne Metals have been avid supporters of Wrestling For Warriors and our mission to help brave children fighting against disability and/or life threatening illness. This year, Wrestling For Warriors is teaming up […]

SPONSORSHIP ANNOUNCEMENT – Wrestling For Warriors would like to welcome CBD KIK as a sponsor for the May 11th "Battle For The Brave" event. This is a co-branded show featuring Tried -N- True Pro and Wrestling For Warriors coming together for an amazing cause! CBD oil has shown to have a lot of medicinal benefits […]

SPONSORSHIP ANNOUNCEMENT – Wrestling For Warriors is thrilled to welcome back Northwestern Mutual- Matthew Henry's Office in Fort Wayne, as a sponsor for the May 11th Co-Branded show with Tried -N- True Pro, happening at the Grand Wayne Convention Center. The "Battle For The Brave" will be the most action packed event in Ft. Wayne […]
See all our news