Wrestling For Warriors is very pleased to announce that Christen Souers, LLC has signed for the second year in a row as the Children's Champion Belt Sponsor.
The Children's Champion Belt Sponsor is a very sought after sponsorship as the sponsor get custom name plates mounted to the belt for the duration of their sponsorship.
At the end of the sponsorship period, the hope would be for the sponsor to sign on again… however, if they chose not to, they would then receive the custom name plates to commemorate their sponsorship with us.
"When looking for someone to create this title, I knew that I wanted to go to the best! That's why I contacted Dave Millican Championship Belts & Awards", said Christopher Holt, Executive Director of Wrestling For Warriors. "Dave, Reggie and Rico were a joy to work with and did a fantastic job on this title"
When asked about the current sponsor, Holt said, "Christen Souers is like family to me. They have been the accounting firm for all of my business needs as well as personal for over 10 years now. I honestly couldn't imagine going anywhere else."
Thank you again to Jeremy, Luke and all of the staff at Christen-Souers for your continued support!
If your organization would like to sponsor a title like Christen-Souers, please contact us to discuss available opportunities.
info@wrestlingforwarriors.co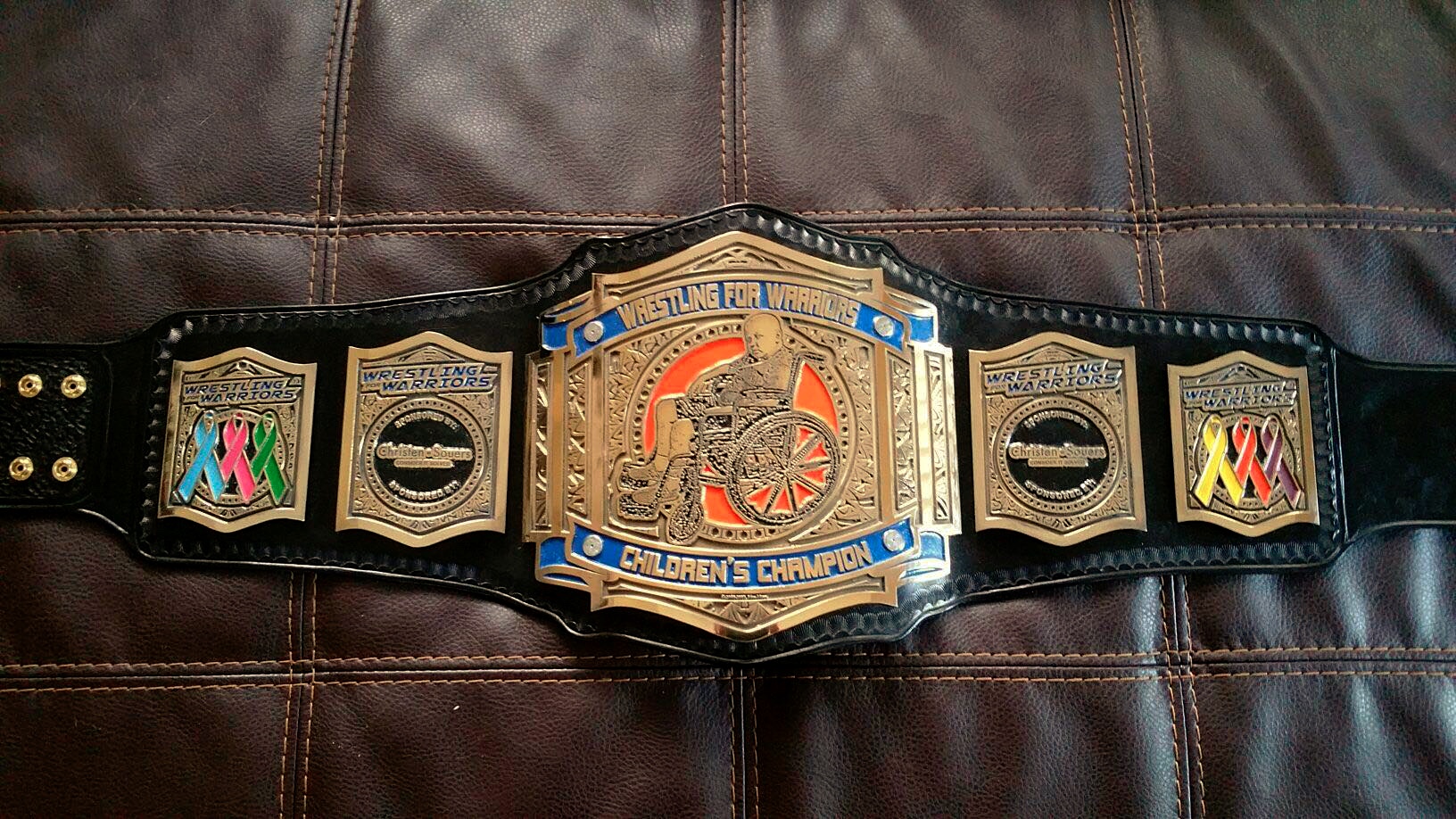 m